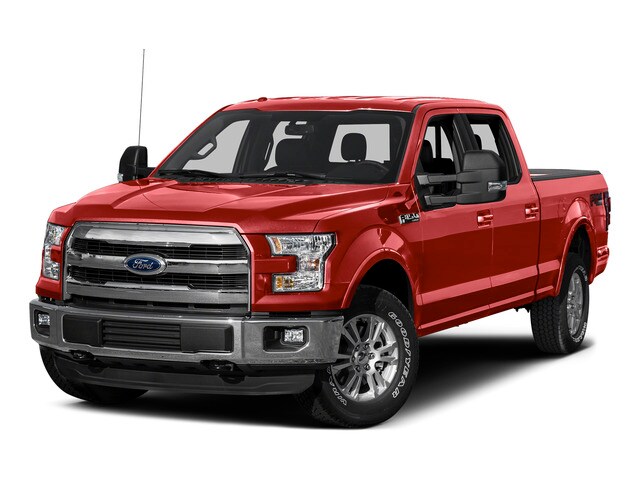 As you are comparing different trucks for sale near you, you need to consider which dealership is going to earn your business. Come to
Eby Ford,
the Ford dealership near Elkhart that should be at the top of your list when it comes to shopping for trucks. We carry a wide selection of trucks for sale near you. We know that discerning customers want to see a substantial selection of inventory when they begin their shopping process. It is much easier to make an informed decision about trucks for sale near you when a customer has a large pool to consider.
One model of trucks we recommend looking at is our diesel trucks for sale. Diesel trucks are excellent vehicles for many different types of purposes. If you need a work vehicle for towing, then you should strongly consider this model. They have an outstanding record when it comes to towing. Always make sure to install a proper tow package when hauling any sort of camper or trailer.
Another reason to consider diesel trucks is their longevity. If they are properly taken care of, you can get many thousands of miles of driving enjoyment out of these models of trucks. Talk with the Ford dealer near you to make sure that your maintenance schedule is up-to-date. You should always bring in your truck at regular intervals for oil changes and tuneups.
We are the Ford dealership near Elkhart with the service department that can take care of you. Our service team has many thousands of hours of experience repairing cars just like yours. We only use OEM parts in all of our repairs. We want to make sure to get you back on the road efficiently and quickly. Come on down today and talk with our service professionals. We can set up a maintenance appointment to make sure that your car is running in tiptop condition.
Another model of truck you should consider is the Ford F150 for sale. The F150 is one of the most popular cars on the road today. It is fantastic for both work and personal reasons. When your work demands that you haul a lot of cargo, this is the truck you should pick. Its extremely powerful engine can take any load that you demand. For personal reasons, it is an extremely comfortable car to drive. You can put your family in the back and head off for weekend fun in this finally-crafted automobile. Come on down to our Ford dealership near Elkhart and test drive a Ford F150 today.
Go online right now and check out our inventory. We are the Ford dealership near Elkhart with the inventory that is sure to impress. We carry many cars, SUVs, and trucks for sale near you. Be sure to check back often since our inventory is always being updated.
Come on down to our Ford dealership near Elkhart, and let's get you in a fantastic Ford today. We have so many Fords that you should test drive right now. A Ford is in your future. Let's make the future happen now.