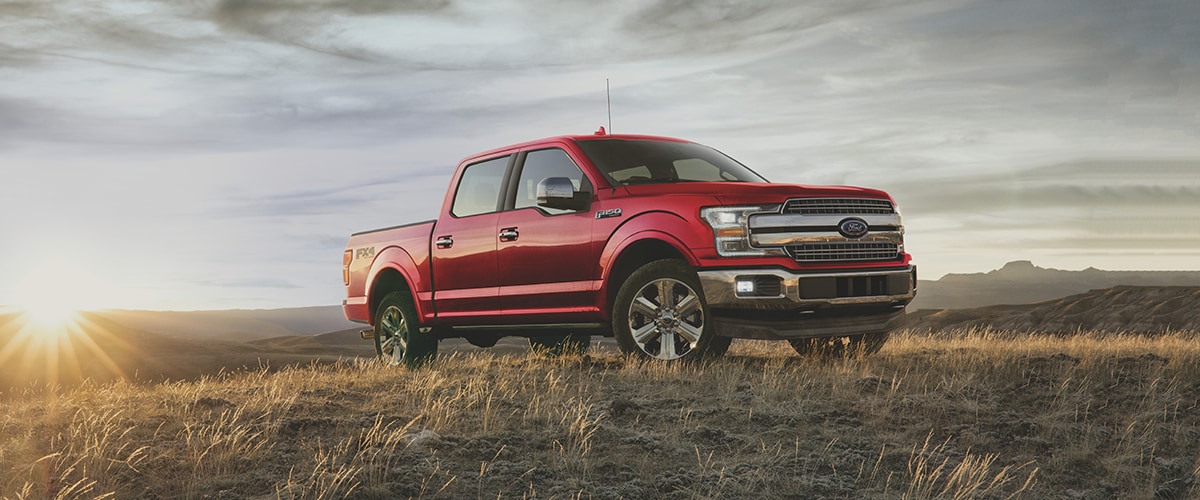 Elkhart Car Dealership
Are you in the market for a used car near Elkhart, Indiana? People across Indiana have a hard time finding a dealership they can trust.  However, the customers who visit Eby Ford will be provided the services they need. We are a reputable dealership that continues to help people across Indiana. Not only does our staff help you with auto sales, but we can help you with so much more. The experience of our team can help guide you to the right vehicle or plan. When you are searching for a car dealership near Elkhart, Eby Ford makes it easy to choose. The Ford Motor Company manufactures many of our vehicles. This gives us the credibility of one of America's most popular manufacturers. Drivers searching for a reliable used car near you often turn to these vehicles. Our Elkhart car dealership offers cars with vehicle maintenance history reports that so you can have confidence in your purchase. By discussing options with our certified technicians, you can find a Ford car to believe in.
The Ford Motor Company has been manufacturing cars since 1903. This incredible staying power makes them an iconic American brand. The slogan, "Built Ford Tough," embodies their durable brand. Americans everywhere can rely on a Ford used car for sale. The team at Eby Ford will make it easy to find the right model. We give Indiana drivers the convenience they need to find the right car. We know how challenging it can be to find in Elkhart car dealership that has what you need. However, with the extensive services at Eby Ford, we can make it as convenient as possible. You can find auto sales, financing support, and Ford-certified service with the team at Eby Ford. If you cannot visit our dealership in person, you can find virtual services on our website.
Ford Dealer Near You
Eby Ford encourages local customers to visit our dealership online. This can give you immediate access to our inventory, allowing you to find a car quickly. This inventory is easy to explore with a few simple clicks. Our customers can filter the results of the virtual showroom to find what they need. This could include the price, model, or condition of the vehicle you are interested in. Whatever options you choose, the virtual showroom will narrow down your options. The smaller list can make it easy to compare and contrast cars for sale near you. Eby Ford also provided a listing page for each car. Sedans, SUVs, and trucks can all be inspected more closely from the listing. Curious customers can find specifications, features, and a photo gallery on this page. Finding the right used car near Elkhart can be a difficult task. However, with the tools on our website, Eby Ford makes it more convenient. 
After selecting a car, you might want to learn more about financing options. The financing page of our website can educate local customers. You can be looking for a special or incentive that can make an impact on your purchase. These are usually minor bonuses, which give the purchaser bonus cash. On the other hand, you might be interested in credit. The Ford Motor Company helps our Elkhart car dealership get people back on the road. Reviewing manufacturer offers could help you find the more affordable model. After reviewing your options, you might feel comfortable pre-approved a car online. The pre-approval process is where customers send their information to our team. Eby Ford's experts can then assess your eligibility and invite you to our Ford dealer near you. When you are ready to visit our dealership, there are directions and business hours on our website.
Used Cars near Elkhart, Indiana
The virtual services of Eby Ford are helpful to many people, yet some prefer to visit us in person. By visiting our team in person, you can discuss your options face-to-face. A consultation with our team can make finding the right car simple. Someone will direct you to the appropriate department where you can share your priorities with our team. Indiana drivers who share what they need will have an easier time researching cars. Eby Ford will even offer these customers a guided tour of the lot. This tour will give you a chance to browse our Ford dealer near you freely. During the tour, our team will introduce customers to many different Ford models. We often begin with Ford sedans, as a sedan is the most popular body style in the country. A Ford sedan, like the Ford Focus, can prove to be valuable. They are fuel-efficient vehicles that have received critically acclaimed success across the world. A team member can showcase the sedans on our lot, including the hybrid options that we have available. Whichever you choose, you can rely on a Ford sedan to save you time and money on the road. 
While a sedan is a prevalent choice, you might require a car with more cargo capacity. Indiana drivers searching for more interior space can browse used SUVs for sale near you. Ford motor company has created many impressive SUVs for sale. You can consider compact, midsize, and full-size options with our team. The compact Ford Escape is a great choice for people looking for good fuel economy. It has much more cargo capacity than a sedan, but it can still provide efficient transportation. If you are looking for a larger model, the midsize Ford  Explorer is the best-selling SUV of all time. The success of the Explorer alone makes it worth your consideration. It offers a good balance between compact and full-size models for people who need something in between. Of course, there is also the full-size Ford Expedition when you need to transport large groups and equipment. Outdoor recreationists and families across American can benefit from the support of a Ford used SUV for sale. 
Diesel Trucks For Sale
Indiana drivers who need something tougher than an SUV can consider Ford trucks. As a Ford dealer near you, we carry many durable pickup trucks. People in the market for a truck for sale can browse light-duty and heavy-duty trucks. A light-duty truck could be just what your personal life is missing. When these models have a gasoline-powered engine, they tend to have solid fuel economy and performance. This standard focus helps a light-duty truck provide for your personal life. Alternatively, you might be considering a diesel truck for sale. While light-duty trucks can have diesel engines, they usually come with heavy-duty trucks. The Ford Motor Company calls their heavy-duty trucks Ford Super Duty. A Ford Super Duty is a powerful model that can tow the heaviest loads. American businesses often choose a Ford heavy-duty truck because it prioritizes maximum payload capacity. This increase is thanks to the diesel engine and the torque it provides to the truck. Whatever size truck you choose, you can customize it further with the team at Eby Ford. Pickup trucks have different cabs, offroad specifications, and accessories for customers to consider. With the help of our team, Eby Ford can help you find a truck that is ready for the job. Once you have found a car or truck, you can test-drive it with our team. We believe that a test drive is the easiest way to decide on your next car. 
Hours
Monday

8:00am - 8:00pm

Tuesday

8:00am - 8:00pm

Wednesday

8:30am - 6:00pm

Thursday

8:00am - 8:00pm

Friday

8:30am - 6:00pm

Saturday

8:30am - 4:00pm

Sunday

Closed