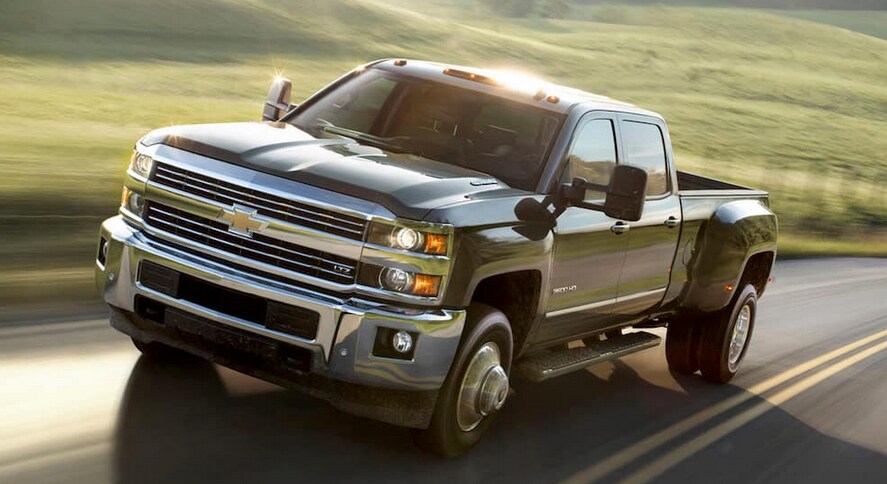 Truck For Sale Near Me
Have you been searching for a truck for sale near you? There are many things to consider when buying a truck. Does it have the right off-road specifications? Can it support the maximum payload capacity that you need it to? Do you have enough space in the truck for your passengers? People looking to answer these questions can visit Eby Ford. Our Ford dealership near you provides local drivers with the guidance they need to buy a truck. Not only will you be able to learn about Ford trucks, but you can also investigate payment plans and maintenance. The talented team at Eby Ford can give you the support you need to feel comfortable buying a car. Other than our team, you can rely on the enduring reputation of our dealership. After years and years of service, many people across Indiana recommend Eby Ford. We offer a convenient service that can help you learn more about trucks for sale near you. Eby Ford's auto sales are supported by the Ford Motor Company, making it much easier for people to find the right pickup truck. The Ford Motor Company has helped many Americans support their businesses and personal lives. Since their incorporation, they have continued to impress drivers everywhere. Whether you are in the market for a sedan, SUV, or something else, the Ford Motor Company can help. However, the most popular vehicles crafted by Ford are their pickup trucks. It all starts with the Ford F-series when searching for the right Ford truck for sale near you.
Ford Dealership Near Me
Eby Ford's customers are encouraged to start their research online. We give people direct access to our inventory so they can browse Ford trucks at home. This convenience helps make Eby Ford the right dealership for Indiana drivers. They can thoroughly investigate trucks, beginning in the virtual showroom. When you are visiting our virtual showroom, the possibilities might paralyze you. People who need help can browse our inventory using certain filters. You can select a price range, condition, or model, and we can sort the options accordingly. With the proper organization, customers can quickly find what they need. When you are ready to get a closer look at one of our Ford trucks, you can visit the listing page. The listing page showcases the assets of the model, from its condition to its specifications. Consumers often take advantage of our photo galleries, as they can substitute the in-person inspection. Once you have found a model that you like, you can consider financing options online.
The financing section of our website will help you find a plan that works for you. We educate online customers on different incentives and specials offered by Eby Ford. Some of these offers are even able to provide customers with bonus cash. It might not be much, but every little bit can help someone buy a car. If you need more impactful help, the Ford Motor Company is available. The Ford Motor Company gives customers access to Ford Motor Credit options. Americans everywhere value the help of Ford Motor Credit. Customers with a tight budget can take advantage of this service to buy the Ford truck that they need. When you are finished learning about financing options, you can consider buying a car online. By submitting your information to our team, you can start buying a truck for sale near you. This is a part of the preapproval process, allowing our team to speed up your purchase. Preapproved customers will then be invited to our Ford dealership near you to pick up a truck. You can plan your visit accordingly using the business hours and directions on our website. 
Ford Trucks For Sale
People visiting our Ford dealership near you in person and consult with our team. These experts give many drivers the guidance they need to buy a truck. We can help you learn about the right specifications for the task at hand. During this consultation, we can even help review your budget. This process allows our team to create a plan for our customers. After the discussion, we will arrange a guided tour of the lot. On this guided tour, you can inspect different kinds of Ford trucks for sale near you. Our team is sure to be valuable as you explore our Ford dealership in Elkhart. 
If you are considering a pickup truck for your personal life, you can consider a midsize or full-size pickup truck. People considering a midsize truck often choose the Ford Ranger. It is a popular choice as it maintains a good fuel economy while giving you the tool you need for your daily life. Our sales team will help you explore Ford Rangers for sale that match your needs. Alternatively, you might need a larger pickup truck. At Eby Ford, we can also showcase the Ford F-series. The start of the Ford F-series is also the best-selling car in America, the Ford F-150. A Ford F-150 for sale from Eby Ford is sure to impact your personal life. It has excellent performance and the balanced design that Americans are looking for. The Ford F-150 is considered a light-duty pickup truck, making it a good choice for individuals. Light-duty trucks are typically equipped with gasoline engines so they can commute affordably. This priority contrasts what is expected from a heavy-duty truck. If you are in the market for a Ford heavy-duty truck, you will be investigating Ford Super Duty. The Ford Super Duty brand includes the Ford F-250 and Ford F-350. These Ford trucks for sale prioritize maximum payload capacity. They can produce more powerful results with the help of diesel fuel. You might be considering a diesel truck for sale if you own a business or if you tow regularly. By reviewing the inventory with our staff, you are sure to find a pickup truck that is right for the job. 
Ford Dealership Elkhart
Once you have chosen the right model, you can consider customizations for your pickup truck. You could also choose a different trim level, which will focus on certain improvements. This is an opportunity for customers to learn more about off-road specifications, accessories, and cab options. The team at Eby Ford can make this information easy to understand, as we have Ford-certified technicians available to you. All-Wheel Drive is a basic function that offroaders need. Ford trucks have Ford 4x4 technology that powers each wheel individually. By buying a Ford 4x4, you can prevent yourself from getting stuck off the road. Other than All-Wheel Drive, you might have a certain amount of passengers you need to fit. Ford trucks have 2-door cabs and 4-door cabs for customers to choose from. The 2-door cab is a classic and affordable choice that focuses on cargo space. In contrast, we have 4-door cabs. The double cab and crew cab each offer a set of benefits. Customers looking to maximize cargo space should consider Ford crew cab trucks. When you are ready to buy a truck for sale near you, the team at Eby Ford's financing department can help. We will give struggling customers access to Ford Motor Credit and whatever else they need. Remember, if you need a Ford truck for sale in Indiana, the team at Eby Ford can lend a hand. 
Hours
Monday

8:00am - 8:00pm

Tuesday

8:00am - 8:00pm

Wednesday

8:30am - 6:00pm

Thursday

8:00am - 8:00pm

Friday

8:30am - 6:00pm

Saturday

8:30am - 4:00pm

Sunday

Closed