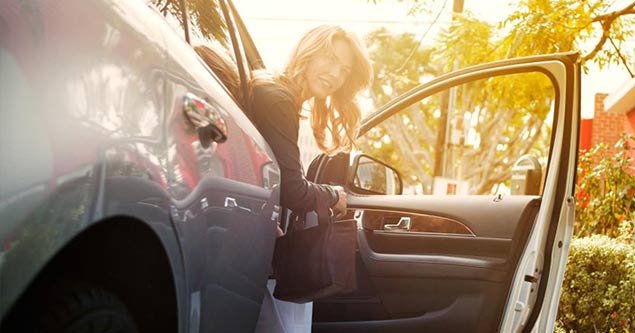 Used Car Near Goshen
Have you been scouring the market for reliable used cars near Goshen, Indiana? If you are specifically looking for a used Ford car for sale, Eby Ford has the inventory for you. With a wide selection of Ford vehicles, our team is able to provide for local clients. You can find a stress-free and enjoyable experience when you choose Eby Ford. Our used cars near Goshen can give an affordable option to turn to. We understand how hard it can be to commit to a preowned car. You might be wary of the condition, but you won't have to worry. At our Ford dealership near you, we employ Ford-certified technicians to care for our cars. By relying on the expertise of these technicians, community members can find a used car worth believing in. The useful services of Eby Ford do not end with our used cars for sale. Clients can also benefit from our financial resources. Community members might be having a difficult time purchasing a car. While the used cars at Eby Ford are affordable, some people require more than an affordable car. Our financing team can introduce people to options provided by the Ford Motor Company. The Ford Motor Company is one of the most impressive automobile manufacturers in the world. In order to get Indiana drivers back on the road, Eby Ford and the Ford Motor Company can offer Ford Motor Credit. The extensive credit opportunities provided by our affiliates will make buying a car possible. Americans across the country benefit from the impactful service of Ford Motor Credit. Whatever help you need purchasing a used car for sale, the team at Eby Ford can make a difference. 
Indiana drivers often first visit our car dealership online. Remote access to our information allows people to find a car on their own time. We aim to save people precious time with these services. If you would like to start exploring used Ford cars virtually, there is a showroom on our web page. This showroom gives clients direct access to our collection. They can sort Ford models based on their preferences until they find something that they like. Clients on a budget can even sort options based on condition and price. By taking advantage of the tools available to you, you can find a car that fits into your daily life.  We urge online customers also to review their ability to make a purchase. 
You can review an individual page for each car that interests you. Whether you need to pinpoint specifications, amenities, or something else, our model-specific pages can be of use. After comparing and contrasting models, Eby Ford clients can use our auto loan calculators. These tools can help you arrange the purchase of a used car near Goshen. Clients hesitating on our website might need to refer to our financing department. The online financial education available to our community members is part of what makes Eby Ford a popular provider of used cars. You can take the time to learn about Ford special offers, incentives, and credit opportunities. This is where many people adopt Ford Motor Credit. With a tight budget, clients across the state can benefit from some breathing room. When you are finished with our financing section, you can consider purchasing a car online. People can learn more about expediting a purchase from the preapproval section. This is where we ask clients to upload their information to our staff. The team at Eby Ford will then review your eligibility and contact you with the results. Preapproved customers will be invited to our Goshen car dealership to pick up a used car. 
Ford Dealership Near You
Community members who would prefer to visit our Ford dealership near you in person are welcome to do so. We can give these clients an in-person inspection of our used cars for sale. Upon your arrival, you will be directed to our sales department. This is where you can discuss your budget and needs with our team. With a proper consultation, Eby Ford can narrow down cars on our lot. If you are unfamiliar with cars, our team can be a valuable resource. They can help you understand the specifications of our Ford cars, along with other important details. These customers often start their used car search with a sedan. 
The Ford Motor Company has manufactured some of the most impressive sedans in the country. People choose these cars for their practicality and fuel economy. Models, like the Ford Fusion and Ford Focus, have achieved critically acclaimed results throughout America and Europe. The savings these sedans add to your daily routine makes them the preferred option for drivers everywhere. A Ford sedan's efficiency is coupled with a balanced interior. These vehicles tend to be comfortable with solid passenger space and adequate cargo capacity. People across the nation rely on these cars for their commute. However, you might need a vehicle with more versatility than a sedan. 
Some Indiana drivers might be in the market for a used SUV for sale near you. Eby Ford gives community members access to multiple Ford SUVs. People can find the compact Ford escape, midsize Ford Explorer, and full-size Ford Expedition with our team. You might be wondering which used SUV is right for you. With the help of Eby Ford, you can identify a model with the right priorities. Compact SUVs, like the Ford Escape, often focus on fuel economy and efficiency. Conversely, a model like the Ford Expedition prioritizes interior space and performance. The convenience of a compact SUV or the extensive accommodation of a full-size SUV?  If you prefer assets of both models, you can consider the best-selling SUV of all time, the Ford Explorer. The Ford Explorer offers something larger than the Escape and more efficient than the Expedition. Americans everywhere value the prowess of a Ford SUV. While the performance of some of our SUVs can prove to be viable, some clients prefer a pickup truck.
Our Ford dealership near you and its team can make it easy to find the right used truck for sale. As an affiliate of the Ford Motor Company, we are able to offer the most successful line of pickup trucks in America. The Ford F-series continues to cater to the automotive market. Indiana drivers can find light-duty and heavy-duty trucks at our truck dealer. You might be wondering, "What's the difference between a light-duty and heavy-duty truck?" A light-duty truck has less GVWR than a heavy-duty truck. GVWR is the weight the vehicle can handle, including its maximum payload capacity. By choosing a light-duty truck, you will have a truck for more personal purposes. The Ford F-150 just so happens to be a light-duty pickup truck and the best-selling car in the country. Indiana truck drivers can choose one of these impressive models for their daily routine. Alternatively, you might be in the market for a heavy-duty truck. Commercial haulers and business owners favor the power of these models. If you are considering a heavy-duty option, Ford has crafted the Ford F-250 and Ford F-350 for you. These impressive Super Duty trucks (Ford heavy-duty brand) can tackle even the toughest jobs. Once you have found a used car or truck with Eby Ford's team, the financing department can help you complete a payment plan.
Hours
Monday

8:00am - 8:00pm

Tuesday

8:00am - 8:00pm

Wednesday

8:30am - 6:00pm

Thursday

8:00am - 8:00pm

Friday

8:30am - 6:00pm

Saturday

8:30am - 4:00pm

Sunday

Closed