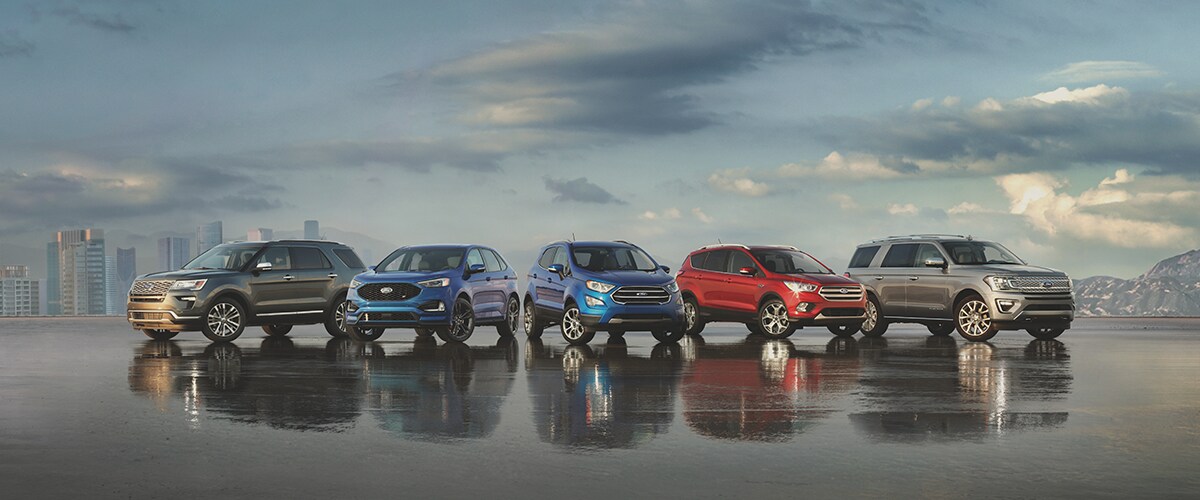 Used Cars Near You
For people in the market for a used car, Eby Ford is a good place to turn. We are a reputable Indiana car dealership that can help you buy an affordable car. When buying a car, there are different things to consider, but your budget is usually the top priority. People searching for an affordable car for sale near you benefit from the wide selection at Eby Ford. Not only do we have affordable cars, but we also have a reliable inventory. We have many cars manufactured by the Ford Motor Company. These vehicles are built to last, paying homage to Ford's slogan "Built Ford Tough." Customers across Indiana choose Eby Ford when they want a reliable used car for sale. It is easy to trust Eby Ford over a private seller as we provide cars with vehicle maintenance history reports. When you meet a seller without these reports, buying a car can be risky. The reassuring service records found with our technicians can help you feel more comfortable buying a used car near you. We know how challenging it is to buy a car sometimes. The struggling people in our community can choose Eby Ford. Our team offers the convenient service needed to buy a car quickly. From our experienced auto sales team to our certified technicians, you can benefit from our staff. It will help you examine your budget and priorities to find the right used car near you. However, some customers might have trouble visiting our used car dealership. These customers can find the convenient service of Eby Ford available online. 
Elkhart Car Dealership
Eby Ford advises customers to visit our dealership online. There are many tools to take advantage of when you need a used car. People with chaotic schedules often need to visit our virtual showroom. By browsing cars for sale near you online, you can save yourself some time. The virtual showroom makes it easy to buy a car for sale near you. Customers can organize the inventory so that it matches their preferences. After narrowing down the selection, they will be able to compare and contrast models more manageably. With more convenient access to our inventory, people across Indiana can find what they need. We want to make finding the right car simple. We have created listing pages for each vehicle, giving customers a closer look at cars online. The listing page can substitute the inspection process normally conducted with our team. You can learn about the specifications, features, and condition of the car on this page. Using the photo gallery, customers can inspect the car until they are satisfied. Once you are finished examining one of our used cars near you, you can visit the financing page. The financing section of our website will give you more information about buying cars. There are specials and incentives that could give you the bonus cash that you need. However, this may only prove to be minor support. When you need something more major, our car dealership can offer credit. Whatever condition the car is in, Eby Ford can offer the assistance of Ford Motor Credit. The Ford Motor Company uses Ford Motor Credit to get Americans back on the road in a car that they love. If you want to learn more about this credit opportunity, there is information in our financing section. People who feel comfortable buying a car from our car dealership can pre-approve the purchase online. By pre-approving in one of our Elkhart used cars, you can buy a car more quickly. Online customers will need to submit their information to our team. We can then determine your eligibility and contact you regarding the results of your pre-approval. If you have been pre-approved, someone will invite you to Eby Ford. When you are ready to visit, our directions and business hours are listed online.
Used Cars in Elkhart
If you prefer to investigate cars for sale near you in person, you can visit Eby Ford. When you arrive, a team member can help. They will direct you to the right department, where you can consult with an expert. With our expert, you can discuss your priorities. They will then help you find a car that fits into your lifestyle. Using your budget, our team will narrow down used cars. We will take you on a guided tour of the dealership. This tour gives customers a chance to inspect our inventory personally. By going over our inventory with a team member, you can easily find a car. Uncertain customers usually begin with our sedans, as they are a popular choice. 
The sedan body style is the most popular style in the country because it balances space, performance, and efficiency. If you are looking for a car for sale near you, Indiana drivers often choose a Ford sedan for their commute. Ford models, like the Ford Focus, have achieved critically acclaimed success. Drivers everywhere value the fuel economy of a Ford sedan. With up to 40 miles per gallon, these cars can help save you money. Owners won't have to spend as much time refueling either. Not only do they commute affordably, but these used cars also have enough cargo and passenger space for your lifestyle. If you are considering a car for your daily commute, a Ford sedan should be at the top of your list. 
Elkhart Used Cars
While the sedan body style is more popular, some people need the increased size of an SUV. SUVs are a great choice when you need a used car in Elkhart. They can give you the versatility and adaptability you need to get throughout your daily life. If these models interest you, a team member will showcase multiple models. There are compact and full-size SUVs available at our dealership. The compact Ford Escape continues to prioritize fuel economy, with a boost to interior space. The opposite, of course, is the full-size Ford Expedition. The Ford Expedition has extensive cargo capacity for all of your equipment needs. Customers across Indiana value the ability of these Ford SUVs. You can consider the mid-size Ford Explorer when you need something between the Ford Escape and the Ford Expedition. The Ford Explorer is also known as the best-selling SUV of all time. Drivers everywhere should consider a Ford SUV when they need something with added utility.
Conversely, you might be interested in a tough pickup truck for sale. Well, you are in luck. The Ford Motor Company has prompted some of the most impressive pickup trucks on the market. Indiana drivers visiting Eby Ford can learn more about these trucks with our team. Elkhart car dealership has light-duty and heavy-duty pickup trucks available. A light-duty pickup truck like the Ford F-150 could be a great choice for your personal life. They can commute more affordably than a heavy-duty truck while still providing good performance. However, some people require a stronger truck. The diesel engine of a Ford Super Duty truck can give businesses and commercial haulers the maximum payload that they need. Models such as the Ford F-250 and Ford F-350 fall into the Super Duty category. These powerful pickup trucks are sure to get the job done. Whatever your needs may be, you can discuss cars for sale with our team and technicians. 
Hours
Monday

8:00am - 8:00pm

Tuesday

8:00am - 8:00pm

Wednesday

8:30am - 6:00pm

Thursday

8:00am - 8:00pm

Friday

8:30am - 6:00pm

Saturday

8:30am - 4:00pm

Sunday

Closed