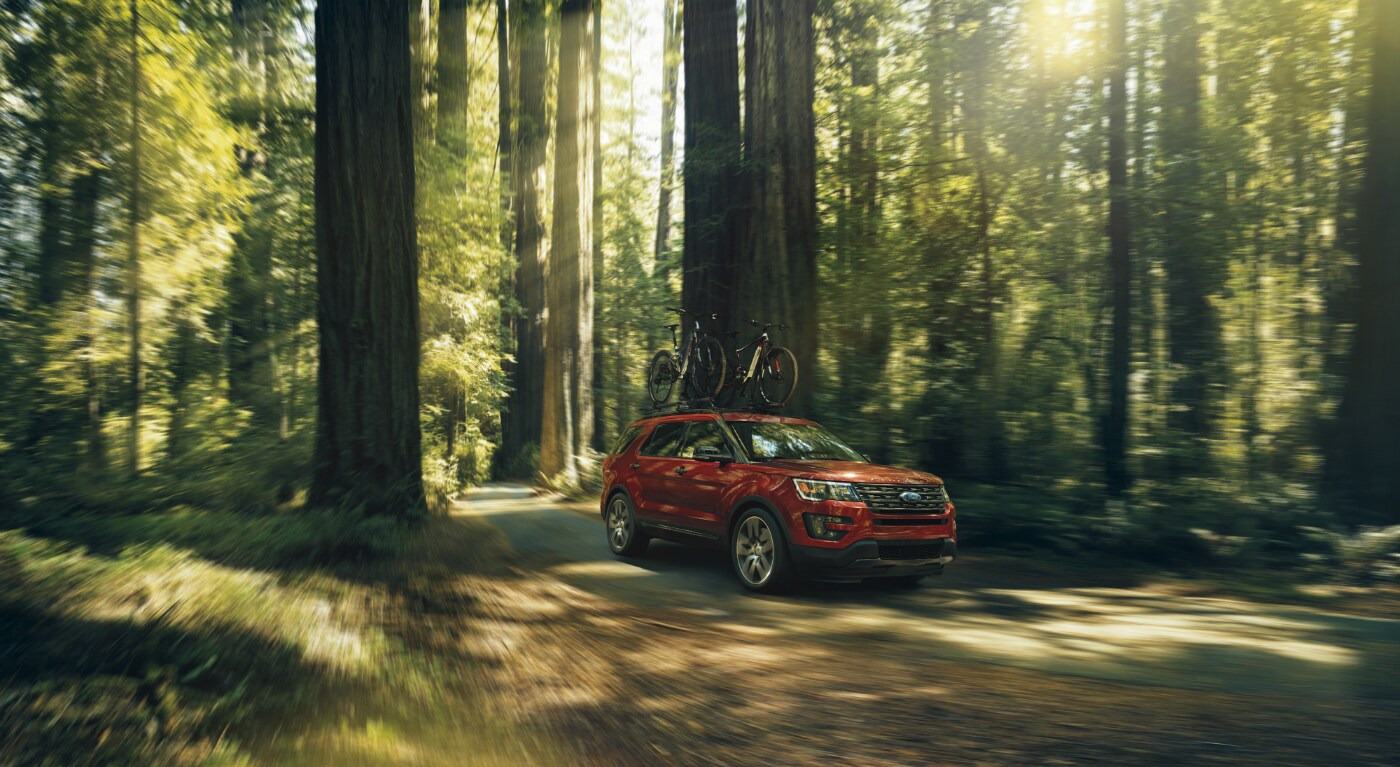 Used SUVs For Sale
Are you interested in finding used SUVs for sale? Do you know where to begin your search for a used SUV for sale near you? Our Eby Ford dealership near Elkhart offers a wide selection of vehicles. When you start shopping for a Ford SUV, you want to go to a dealership you can count on and trust. SUVs not only make great family vehicles, but they are an excellent option for someone that wants more space when driving, shopping, etc. If you are not sure what SUV you are interested in purchasing, our sales associates can assist you in finding the right SUV for you!
Before you stop by our Ford dealership near Elkhart, be sure to visit our website to check out our used SUVs for sale! We have an incredible selection of used SUVs from many different manufacturers like Chevrolet, Jeep, Kia, GMC, and so much more! We like to keep a broad selection to offer you different types of vehicles. The prices for these used SUVs range anywhere from $14,000 through $63,000. We have an SUV to meet anyone's needs, no matter their budget! Previewing our website before stopping in the dealership will help you better understand what options we have available on our used car lots near you!
All SUVs vary when it comes to seating options. Some have five seats, and others have eight seats like a van would. Knowing how many seats you want in your vehicle makes it easier to narrow down your search when you look for an SUV for sale. Our sales associates at Eby Ford can assist you with narrowing down what you are searching for in your next vehicle. Then they will show you the vehicles when you visit our used car lots near you. We want you to test drive the vehicle to feel how the car drives and know if you are comfortable in it! You can not just buy a car based on looks. It needs to have all the bells and whistles you want and, most importantly, give you that safe ride you need for the road! 
Therefore, when you look for a used SUV for sale near you, please come down to Eby Ford because you will not regret it! Our team is ready to assist you in any way we can. We will offer you excellent customer service, hands down! So what are you waiting for? Let's get you into your new SUV now!
Ford SUV
Are you a sports mom or dad that takes their kids to their sporting games or practices? Do you need a vehicle that is equipped to carry all that sporting cargo and look good while doing it? Just because your kids participate in sports does not mean you need the "soccer mom van" to go along with it! At Eby Ford, we have used SUVs for sale that will meet all your needs whether it is for sports, shopping, or road trips! Our most-loved and commonly purchased Ford SUV is the Ford Explorer. Ford supplies a wide selection of SUVs to its consumers. Their SUVs consist of the Explorer, the Edge, the Bronco, the Escape, and the Expedition. We have all of these SUVs on our used car lots near you at our Eby Ford location, and they are ready for their new owner!
Choosing which SUV for sale you want to purchase is a complex decision. With all the options to choose from, it can be an overwhelming task. It is vital to figure out your car-buying budget initially. Once you figure out your spending limit, this will narrow down what vehicles you can potentially purchase. Our sales associates will go over each of your options and what each Ford SUV offers you. The specifications a vehicle offers, even the same model and year, can vary depending on how the manufacturer equips it. It is crucial to go over all that information before you purchase it. If you have already checked out our website and found an SUV for sale on our lot, be sure to let our sales associates know. You can also view all the specifications about the vehicle on our website as well. Researching the information about the vehicle beforehand gives you a better idea about the vehicle before you test drive it. Once you have informed our sales associates, they can show you the SUV you are already interested in to hopefully save you some time while shopping! Although purchasing a new vehicle is a fun and exciting milestone, no one wants to be at the dealership all day. We understand that, and that is why we aim to make your shopping experience with us as effortless as possible. At Eby Ford, we want you to feel taken care of and never rushed! Come on down to our used car lots near you to find your next car with us! We look forward to seeing you soon!
Used Car Lots Near Me
Do you need to find used car lots near you? Eby Ford has many used cars and used SUVs for sale near you! Our dealership has many options for you to choose from, no matter what you look to purchase! We take pride in our inventory and want to offer you nothing short of high-quality used cars. Our dealership is constantly replenishing our lots with new, used cars practically every day! Even if you come down to our dealership and do not see anything you like that day, be sure to keep checking! You never know when new inventory will come that will have the new car of your dreams!
Purchasing a new vehicle is a significant investment, and you need to take as much time as you need to find the right vehicle for you! Since we always have new and used cars cycling in and out of our lots as they get purchased, you will be sure to find a vehicle fast! Do not be discouraged if you do not find something on your first visit. Although we would love it if you find something the first time you search for it, we do not want you to settle for a vehicle you do not genuinely love. If you have a particular vehicle in mind, but do not see it in our lot, be sure to ask our sales team if they can notify you once one comes onto their lot. Our goal is to get you into the car of your dreams!
If you decide to look for used SUVs for sale, you can find them at our used car lots at Eby Ford. Even if you need a car or truck, we got it all! Be sure to take as many vehicles as you want for a test drive to ensure you love the feel! Once you find the vehicle of your dreams, our financial advisors will assist you with the financing portion of your purchase. You will be impressed with the fantastic deals and specials we have to offer at our Ford dealership near Elkhart! Saving money on a big purchase is always an incredible feeling, and we want to be your go-to dealership! Please stop by today and become part of the Eby Ford family, where you will always be welcome! See you soon!
Hours
Monday

8:00am - 8:00pm

Tuesday

8:00am - 8:00pm

Wednesday

8:30am - 6:00pm

Thursday

8:00am - 8:00pm

Friday

8:30am - 6:00pm

Saturday

8:30am - 4:00pm

Sunday

Closed